The Top Ten Tools and Gadgets You Need For Pesach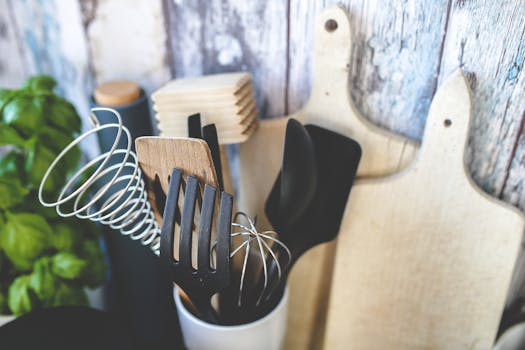 Pesach is one of my favorite holidays. I don't love the cleaning marathon that is involved but the Seder, the food (hello Matzah, cream cheese, and jelly), the traditions, the weather, the family time make it so enjoyable. I've been making Pesach for 11 years now and every year I end up running out to buy a new tool or gadget that I didn't have in the house but really improves my efficiency in the kitchen. Whether it is your first time making Pesach or you are a seasoned pro, I hope some of these gadgets will help stream line your Pesach cooking and leave you more time for the things that are important: eating Matzah Brei :). I've attached a link for each of my favorite brands that I have and use. Purchasing through the link helps to support this blog :).
1. The
Microplane
On Pesach, when spices are limited, fresh citrus zest goes a long way to flavor your food and the microplane is the best tool to use for that. But my favorite way to use my microplane on Pesach is to grate fresh horseradish. Grating it fresh and fine on a microplane yields a MUCH spicier and pungent final product then if you grind it in your food processor or buy it pre-made from the store. Just keep your nose away when grating, that stuff can clear your sinuses but good!
Other uses: finely grating chocolate to top desserts, grating ginger, grating garlic
2. The
Peeler
Potatoes, Potatoes, Potatoes is all I have to say. And some carrots. And an apple or two. For all the peeling your'e going to do over Pesach you want a peeler that peels with ease and is comfortable to hold. These are my favorite peelers- they are affordable, comes in a pack of three (because darn it, I always end up accidentally throwing out at least one in the pile of potato peels) and peel like a dream! I know people obsess over the OXO peeler but trust me, I peel every day for a living!
3.The
Potato Ricer
If you've never owned a potato ricer, Pesach is the time to get one. I have one for all year round as well and it is one of my favorite kitchen gadgets. Ricing the potatoes instead of mashing them yields the softest, fluffiest potatoes- I use my ricer when I make mashed potatoes, Pesach deli roll "dough", shephards pie, chremslach, gnocchi, and much more. Totally worth the price!
4. The
Hand Mixer
This is one of the more pricey items on this list but still very reasonably priced for what it accomplishes. During the year I use my two stand mixers all the time. But buying a stand mixer at over 300 dollars a pop to use for 7 days is a big expense! So much of Pesach baking involves whipping egg whites (my least favorite cooking job ever) and while you could do it by hand, if you want to be able to feel said hand for the rest of the holiday, I recommend using a hand mixer. Brownie batter, homemade Ice cream and so much more. You also get a lot more control out of the hand mixer because you can guide the mixer to break up those annoying lumps and clumps in your batter. All in all, a hand mixer is a must have on Pesach.
5. The
Baking Sheet
A good baking sheet is crucial over Pesach and not just for baking cookies (which I hardly do, ain't nobody got time for that!). Mostly I use my baking sheets for roasting vegetables, oven fries, and getting crispy baked chicken. Roasting vegetables in aluminum tins especially those with high sides will steam your veggies and chicken and while they'll still be delicious, you'll miss out on all that crisp and crunch. For a holiday where lots of meals consists of vegetables, a baking sheet goes a long way.
Other uses: granola, chocolate bark, easy and quick sheet pan dinners
6. The
Apple Corer
For years I was managing just fine without an apple corer but when I finally got one it was like an Aha moment- why was I wasting to much time, and frankly, apple flesh, doing it by hand? I use a lot of apples over Pesach, from apple crisp to charoset to my mother's famous apple matzah kugel to homemade apple sauce (a Pesach staple growing up) to baked apples, I find myself processing a lot of apples over Pesach and using the corer has helped tremendously!
Other uses: coring zucchini for stuffing
7. The
Knife
I am embarrassed to confess that for the first three years I made Pesach I was cutting EVERYTHING from vegetables to chicken with small serrated paring knives. It. was. hell. The fourth year, my father, a knife aficionado and collector, gifted me with a Global chef's knife for Pesach and my life was complete. These days, I have very good Japanese knives that I use year round but at heart, I am a Global girl, it's my favorite knife hands down. Now, you don't really need to spend 80 dollars on a fancy knife BUT getting a good knife is essential. I know so many people who literally use plastic or eating knives for their food prep on Pesach because they figure it's just 7 days. But let me tell you, those 7 days would be A LOT more pleasant if you invested in just one good knife. It makes all the difference.
8. The
Garlic Press
I use A LOT of garlic over Pesach. Again, when spices and your usual go to seasonings are limited (kitniyot) you make the most of what you have. From salad dressings to chicken marinades I find myself pressing garlic often and though you could finely chop garlic with a knife, a garlic press makes it quick and easy and personally, I find the taste of garlic is stronger when put through the press as opposed to just chopped. I've tried lots of garlic presses but Zyliss is my favorite especially because you don't even need to peel the clove- saving me lots of time. Of course you can just buy frozen garlic cubes but the flavor is incomparable.
9. The
Timer
With a million cakes baking, vegetables roasting, onions frying and just a hub of activity going on in the kitchen, I've been known to forget about one or two things that end up burnt. When I got timers a couple of years ago that totally changed. The timers are magnetic and I put them on my fridge and set them for anything I'm making or even just as a reminder for me to check on something. I have three on my fridge at all times and they have saved so many of my dishes from the garbage dump!
10. The
Fine Mesh Strainer
I've had a set of three different size fine mesh strainers for years and every year I am amazed at the different uses I find for them. For me, finding one tool or gadget that has multiple functions for Pesach is a win/win because it means less things to store in my small Pesach cabinet and extra bonus is that they are so cheap! From rinsing quinoa, to fishing my matzah balls out, to straining chicken soup to acting as an impromptu ad hoc vegetable steamer , my strainers have served me well. Other uses include: sifting powdered sugar over cookies and cakes, squeezing lemons over it to catch the seeds, or even poaching eggs in them!
Disclosure: This post contains Amazon affiliate links. A portion of your purchase using these links goes to help support this blog.